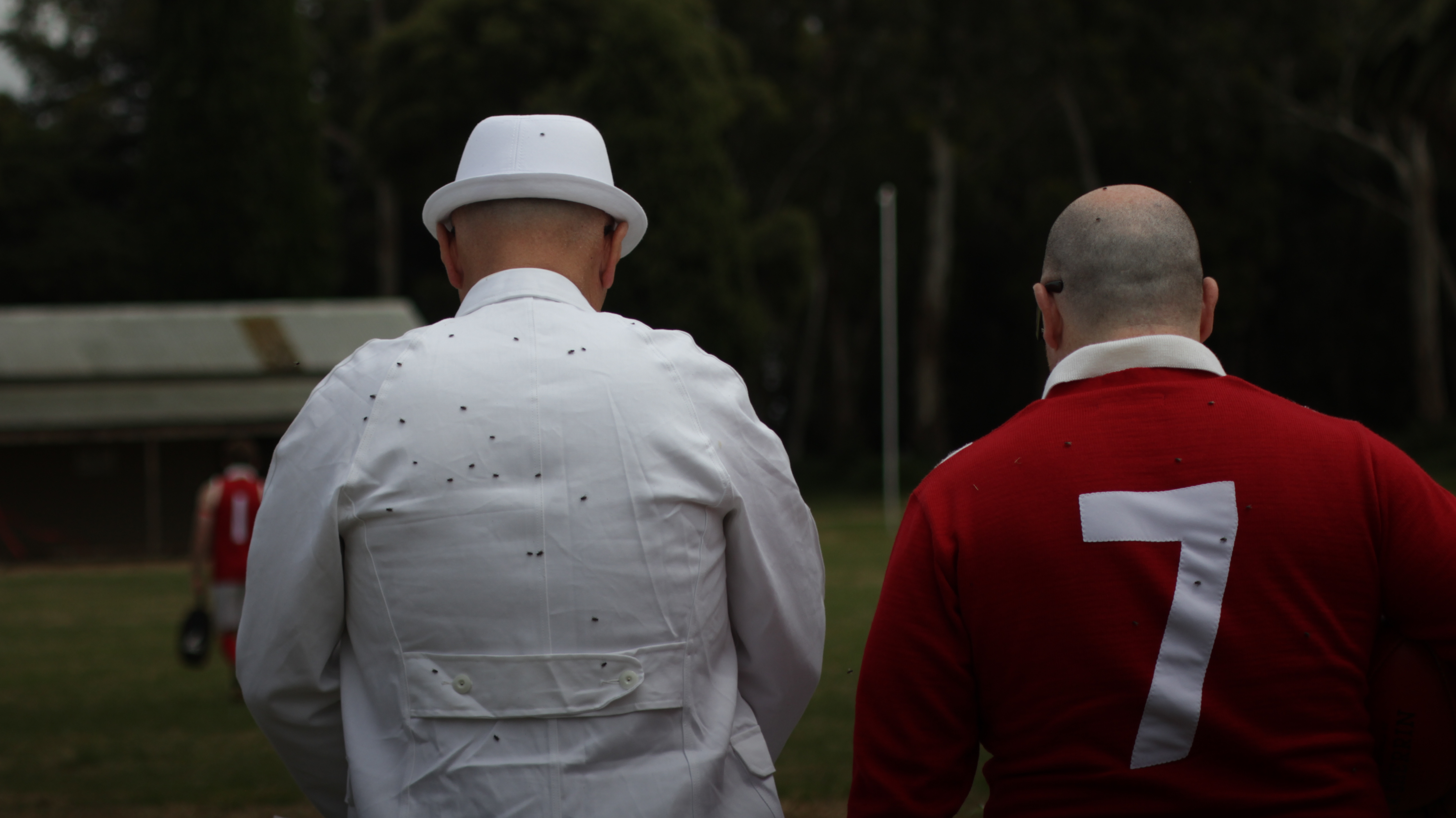 Treatment was a public art project that brought together six Australian artists who each developed temporary commissions in response to the extraordinary Melbourne Water Treatment Facility in Werribee, west of Melbourne. Invited by curator David Cross and Associate Curator Cameron Bishop to research the site across its many contexts, Catherine Bell, Bindi Cole, Megan Evans, Shane McGrath, Tècha Noble and Spiros Panigirakis, each created a place-responsive artwork that was experienced sequentially via a coach tour over two Saturdays in November 2015.
The projects took place across an assortment of locations at the 10,000-hectare facility drawing on the rich diversity of geographical, technological and cultural histories of the former Metro Sewerage Farm. As part of an ongoing research project examining the formation of temporary communities via the commissioning of temporary public artworks, Treatment sought to identify and delineate a series of resonant contexts that were particular to the site and its extraordinary history.
The publication features essays by Professor David Cross, Dr Cameron Bishop, Dr Rebecca Coates, Director of Shepparton Art Gallery and the six artists. Lavishly illustrated with a special photographic feature on the history of Western Treatment Plant and beautifully designed by Stuart Geddes.
2016, The Western Treatment Plant, Werribee
Public Art Project